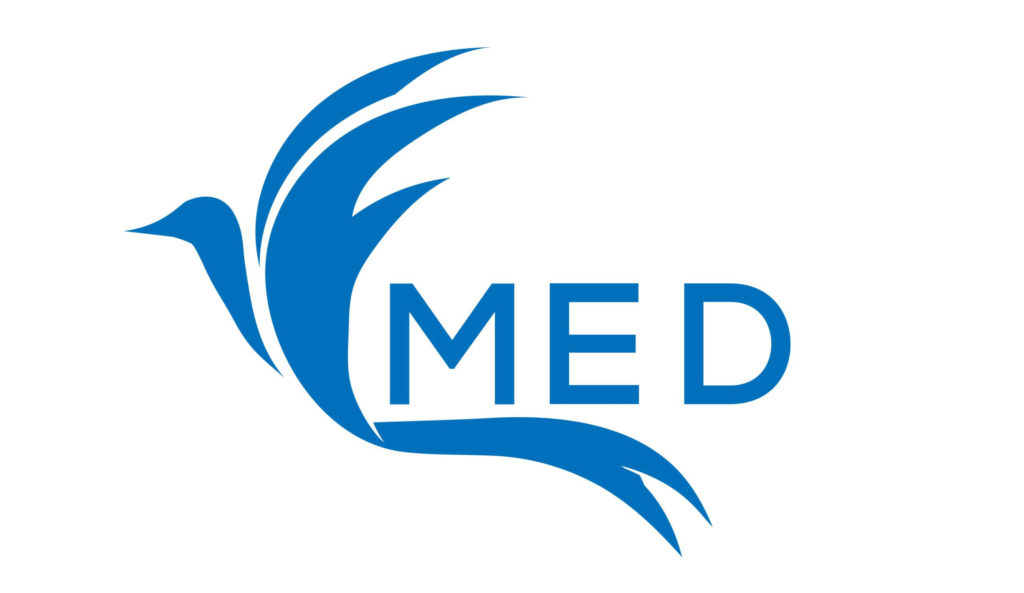 You must first receive the most excellent med spa training if you are interested in working at a med spa. That is done to ensure that you can give your patients the most genuine clinical care possible as a licensed professional. And that you will have a solid knowledge base and skill set to carry out medical procedures.
Working as a medical spa technician is a great way to earn an income and learn new skills. However, finding the right course for beginners who want to get started in this industry is not always easy. Many courses are available online or in person, but which is best? We'll look at some of these options below.
Training to work in a medical spa
Medspa is a medical facility that specializes in beauty treatments. It's sometimes called an esthetician's office or skin care center, but it can also be called a "medical spa." Medspas are usually located in medical buildings or hospitals and offer a wide selection of services, including facials, chemical peels, Botox injections, and other treatments.
You might think that the most important thing to learn about medspas would be how to become one yourself—but there are several different types of courses available for beginners who want to enter the industry!
There are many different kinds of courses available now, and it can be challenging to know which one is right for you. Some are more hands-on than others. Some have more focus on the business side of things. In contrast, others may have a greater emphasis on the practical side or the theory.
What are the Best Medspa courses for Beginners?
The National Training Med Spa Institute offers excellent courses for beginners. Let us see your options:
Skin Expert Certification Course. This course focuses on teaching the anatomy and functions of the skin. It is designed for medical professionals or aestheticians wishing to succeed in the medical aesthetic area who have finished a primary curriculum but lack primary medical aesthetic education or training.
PRP Certification Course Our PRP training and certification course. This course offers lessons in various PRP-based procedures, such as stand-alone hair restoration treatments, vampire facials, microneedling, and other antiaging procedures. Physicians and other aesthetic experts who will provide treatments in a medical context are the intended learners for this course.
Advanced Practice Aesthetics. This course provides students with a greater understanding of the skin, skin layers, and problems with the skin; this program offers advanced training in medical aesthetics.
Aesthetic Laser & Light Certification Course. This three-day learning program offers three didactic courses totaling sixteen hours of instruction. All are intended to provide medical professionals and students with a thorough understanding of skincare mechanics and a thorough education in laser training. Additionally, this course offers extensive hands-on training to help students develop the correct techniques for performing successful treatments and results.
A Med Spa Course with Training Provided
Suppose you're looking for a comprehensive medspa course. In that case, many options are available, as you can see from the courses mentioned above. Some courses are more specific to certain areas of the industry, but in the long run, they will help you with your goals.
The most important thing is to choose a course that provides you with formal training and certification of completion. You will get the information and skills need to manage your business through training. At the same time, accreditation will help you prove it to potential clients.
The key here is "formal"—you don't want someone who gives out certificates saying they're qualified at whatever they do; instead, they should have been trained by experts in the field (and preferably passed their exams).
Completing a medical spa course is the best way to increase your credibility. It will give you more Experience in the medical spa industry, which will help you get a job in a medical spa or even set up your own business. If you want to start a career as a massage therapist or masseur, this is the right path for you!
Certification and Experience are essential.
Your job as a medspa professional requires that you be certified to work with clients and customers. If they chose yours over another med spa's services because of how reputable it looked, it means you are doing a great job!
Most courses also provide some hands-on experience, which is an added advantage. Suppose you're interested in learning how to run a medspa business. In that case, many different types of hands-on Experience can help you get comfortable with the work.
It can help you get comfortable handling clients before you begin working on your own:
Get a feel for how long treatments take and how much time you need to give each client.
See what questions your clients ask and what kind of answers they are looking for.
You should also see if the course has been approved by state agencies or other credible bodies in the industry.
The best medspa course will be one that has been approved by the state and is a credible body in the industry. In addition, you should check to see if the course has a good reputation, affordable price, and good reviews.
Choosing an Institute with Accreditation
Although it's not required for a medspa course to be accredited by the American Medical Association (AMA), it's good to know that some programs offer this as an option. Accreditation is also helpful in checking that your chosen course meets specific standards and has been approved by other relevant agencies.
It's important to note that not all state approval means the same thing. Some states require only that a school meets specific minimum requirements. In contrast, others will oversee every aspect of an educational program from start to finish.
Finding the right Medspa course can take some research, but it's worth the effort! Before enrolling in a class, ensure that it provides you with formal training and certification. It will help ensure you get what is needed to practice as an aesthetician or esthetician in your state.
It would help if you also looked for a program approved by state agencies or other credible bodies in their respective fields; these organizations may have strict standards regarding courses offered on their websites.
You have the right to get the best training you can get
The best medspa course for beginners is the one that provides you with the most training and certification. It's essential to choose a course that will help you get started in your career but also one which has been approved by state agencies or other credible bodies in the industry. Your certification will be even more critical if you want to go into business for yourself.
Contact us at The National Training Med Spa Institute to get started with your medical spa courses today!